Nice to Meet You
We're a Boston-based team with projects and partnerships around the country. We seek to have deep relationships across our city so that we can do the super localized, contextual work from a place of reciprocity and knowledge. History matters, connections matter, politics matter.
Core Team
Augusta Meill
executive director | she/her
"Underneath layers of earth toned-clothing and a gentle smile, Augusta is a powerful sharp designer and strategist. She is a natural storyteller that can communicate beauty in the mundane, find patterns in the chaos, and lead the direction towards progress. As an avid reader, she loves words and people's stories— she's absolutely down to be nerdy about the thing you're nerdy about too.
After a long history in the corporate design and innovation world, she founded Agncy Design to apply and adapt human-centered design practices to the social sector. She sometimes teaches at MassArt."
— Savanna
Candace Brooks
senior design researcher | she/her
"It's one thing to listen to someone tell their story, and it's another to care deeply about really understanding it. Candace is an expert at weaving portraits of people's lives into larger tapestries and finding patterns that emerge.
With BAs in psychology (BU) and industrial design (MassArt) and an MDes (IIT), Candace transitioned her experience in traditional design consultancies and internal groups to the global education nonprofit Education Development Center.
A skilled collaborator, a wonderful mentor, and a lover of peanut m&ms, Candace also teaches industrial design at MassArt and is a member of the Marsh Chapel Choir at BU."
— Lou
May Maani

senior strategist | she/her
"May's strengths in listening, observing and finding connections are perhaps connected to her experiences growing up in a family that crosses cultures and continents. She navigates gracefully across contexts and brings to each her sense of calm and keen direction-setting.
May brings a breadth of perspectives and experiences into her work at Agncy. She was previously at the NYC Department of Education, where she focused on data and evaluation and later college readiness with a focus on multilingual learners. She spent time also at The Asia Foundation and the China Institute for Educational Finance Research. Fluent in Mandarin Chinese, she was a teaching fellow at Teach for China.
A testament to her ability to be still with herself, May collects images of trees swaying gently."
— Augusta
Savanna Li
designer | she/her
"A RISD-trained designer (which we don't hold against her. Go MassArt!), Savanna is dedicated to creating beauty and clarity out of complicated and dense information. Her toolbox contains whimsy, tenacity, joy and inventiveness. Her limitless curiosity about the world is her most stunning quality.
Her previous experience is an expression of her dedication to shaping meaningful and playful experiences for people, from toy design with Cas Holman to serving as a play guide for the Providence Children's Museum."
— Candace
Joey Arana-Fennell
design researcher | he/him
"Joey is a researcher, talented at that hardest part of learning, the making sense of many data streams and stories. He is able to wring meaning from convoluted sources of information, whether law journals or teenagers -- and translate this into clear and navigable articulations of what the world looks like through other's eyes.
Joey's interest is in the intersection of design, community and public policy. He previously worked for Sparc! The Art Mobile, an initiative of MassArt that brings art-making to neighborhoods throughout Boston as a tool for community cohesion.
Joey's the son you want to be and to have, the kind of person who may call into work because his mom needs a ride to the doctor."
— Augusta
Zach Narva
designer | facilitator | he/him
"Zach is a human-centered designer focused on collaborative research, participatory design and storytelling. He uses these methods to build innovative learning environments, sustainable operations and equity-centered strategies for resilient systemic change. Recently, Zach created a participatory experience for parents to challenge bias and change behavior, enabling more resilient relationships with their trans and gender non-conforming kids—in the inviting and judgment-free setting of summer camp!
Zach has an MFA in Human-Centered Design from the School of Visual Arts and a BA in Graphic Design from American University. When he steps away from work, you might find Zach meditating over a stovetop with a hearty meal underway."
— Joey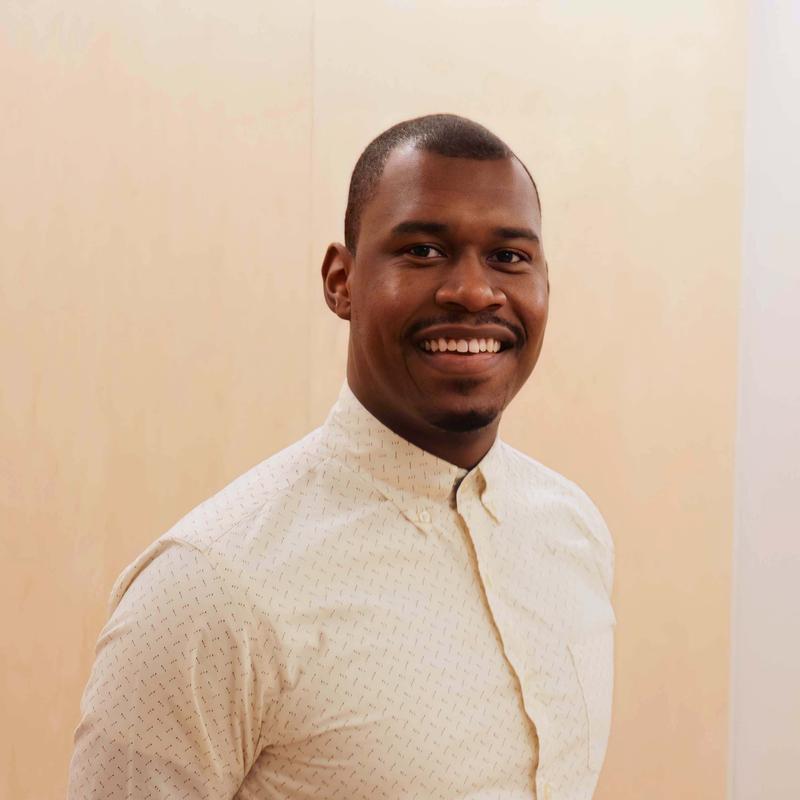 Xavier Savage
strategist | he/him
"Xavier serves. He serves his community, his team, and, sometimes, he serves Sisqo realness.
His work is characterized by a deep commitment to the communities of his hometown, critical and strategic thinking, and the ability to make conceptual leaps from data into action. For Xavier, the work isn't just getting tasks done, it's leaving things better than he found them. He believes in investing in and nurturing relationships because equity and change is driven by trust and personal investment.
Xavier comes from the City of Boston where he served in the Office of Public Safety and previously as "the Advance Man" for Mayor Marty Walsh. "
— Candace & Augusta
Amy Patricia Morales
designer | she/her
"Amy's energy could brighten even the darkest room. Her passions for activism and organizing come to life through her captivating zines and collages, which explore identity and belonging. She joins Agncy while pursuing her masters' at Georgetown University exploring public policy.
Amy's work is informed by her past experiences as an HIV counselor, an advocate for immigrants and survivors of domestic violence, and explorations around alternatives to policing. In her free time, Amy loves to make art, go on walks, and make space for her inner child to thrive."
— Zach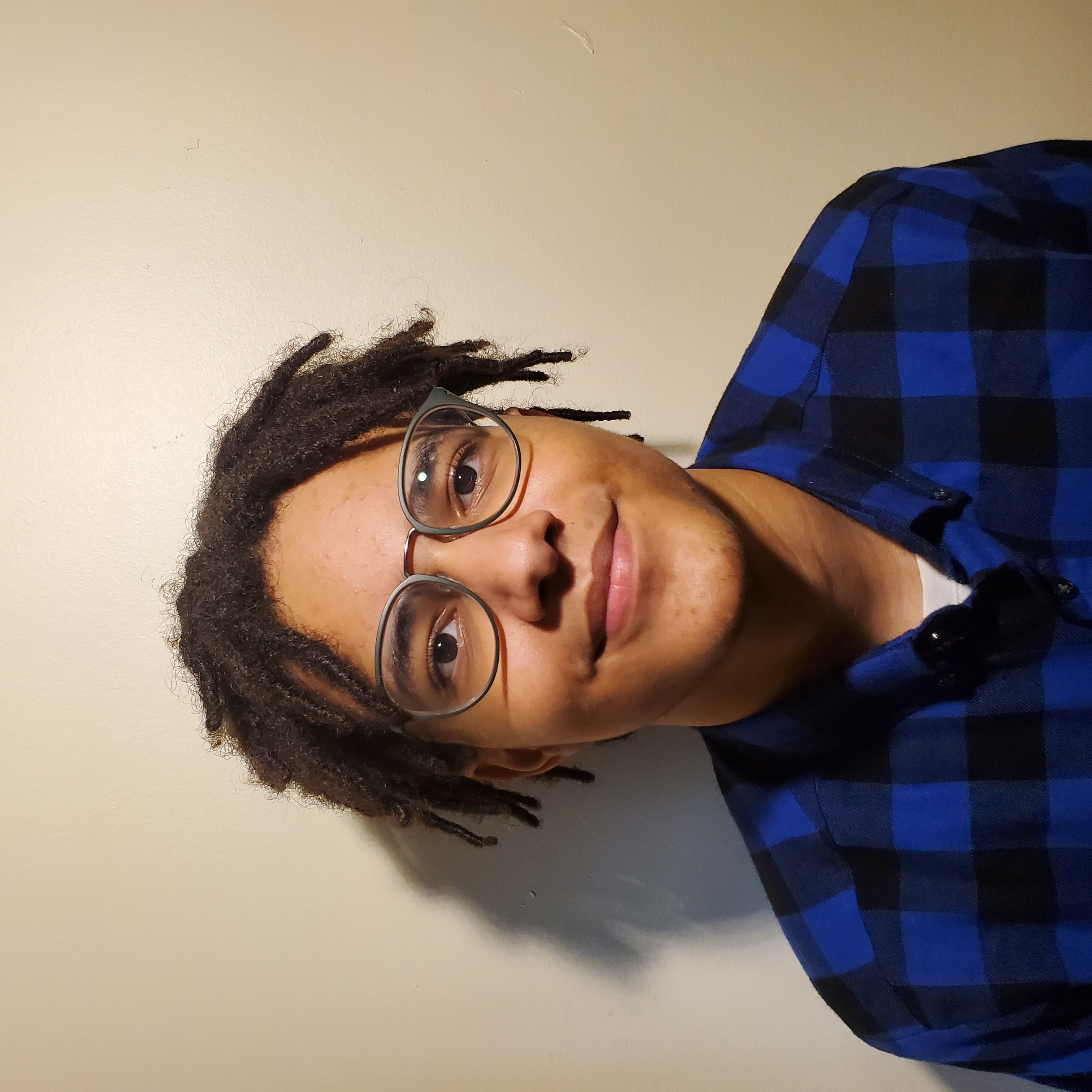 Jeralmi Canela
designer | he/him
"Jeralmi is passionate about the intersections of computer science and art; exploring both mediums through making his own video game with friends in high school about a deep sea diver exploring for their lost family member. Back at Agncy for a second internship, Jeralmi's projects have focused on learning and understanding the perspectives of Boston teens and young adults to optimize their experiences with technology, from researching ways to identify and avoid fake news to strategizing pathways into the BioTech industry."
— Joey
Extended Team

We work routinely with collaborators with specific expertise. Friends of the firm include:
Our mission is to use design to reduce structural inequity in America. Agncy is a 501(c)(3) nonprofit organization. © 2020 Agncy Design Inc.
augusta@agncy.org
Brookline, Massachusetts