Teen-Led Program Design
Client: Tierney Learning Center

---
COMMUNITY-LED DESIGN
What if instead of designing for teens, we design with teens?
"The process helped me be more open to sharing my ideas and encouraged me to think bigger ...working with Agncy made me realize we all want the same things for the community and want to make sure all teens have an opportunity to pursue the future they want."

-- Lilu Torres, a member of the Tierney youth design team
---
For decades, the Old Colony Housing Project was a notoriously rough public housing development in South Boston. For the past 10 years, Beacon Communities (a multifamily housing development, investment and management company) has worked with the City of Boston and with the community to redevelop the neighborhood, including building the Tierney Learning Center (TLC). While the TLC partners with organizations to offer a range of programs, it had a gap in its teen programming.

TLC leadership agreed with our assertion that teens should not only be the "target audience," they should be the designers of this new programming. The youth design team, including Old Colony teens, Agncy designers and a youth minister we partnered with, conducted research, self-exploration and ideation to develop a programming concept.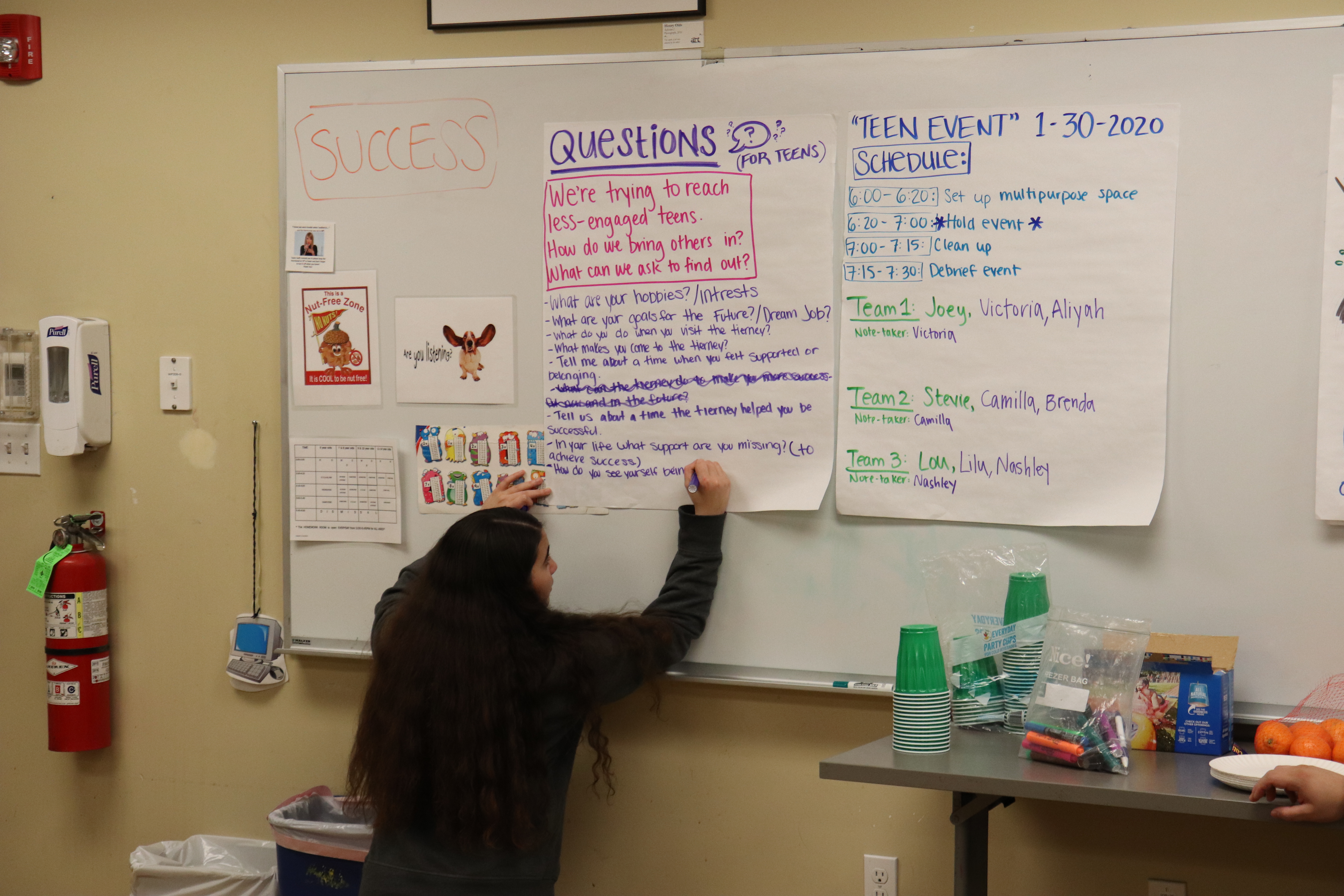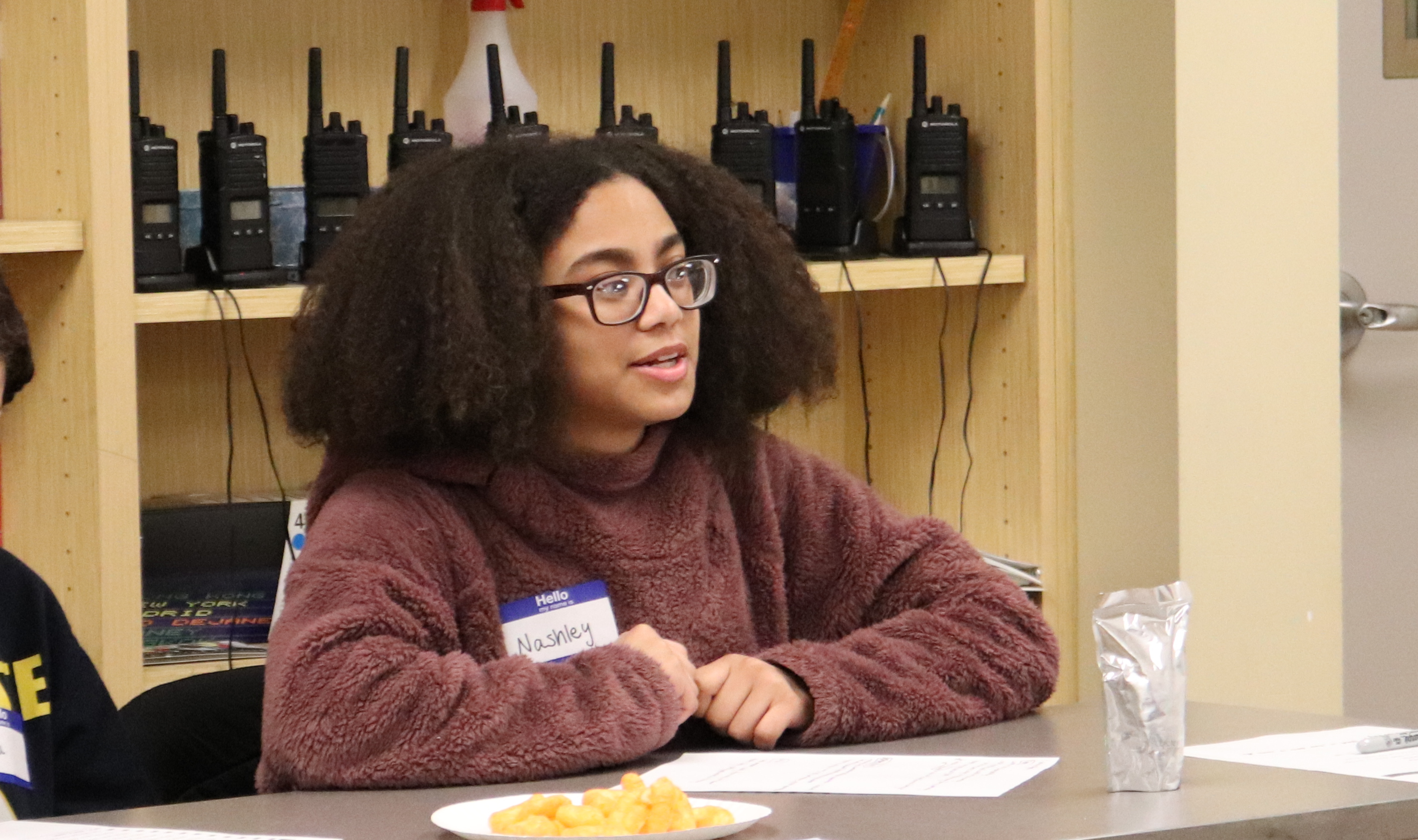 "Agncy encouraged us to think about more ways to provide for the growing community around it. The process of working with Agncy has taught me that change doesn't happen immediately. It takes a group of people who are open-minded and hold experience."

-- Nashley Villar, a member of the Tierney youth design team

Originally, program opportunities were framed as deficits— for example, teens need to learn new skills and overcome barriers to accessing resources. The teen design team reframed the meaning of success as, "the process is different to each person, ultimately revolving around setting and achieving goals, feeling good about what you do, and feeling supported in different parts of your life."
The team stressed that there is no "one-size-fits-all" answer to engaging teens, instead proposing a series of programming threads that knit together to support teens with different offerings:
Professional learning allows teens to explore a range of careers around Boston, offering exposure to different companies and industries
Goal setting and tracking provides a way for teens to be accountable to themselves and each other as they plan and pursue concrete goals
Teens being teens is a space for teens to put aside pressures and connect with each other openly
Mentorship from other people in their communities allows teens to see "the me I wanna be."
TLC leadership is in the process of pursuing funding to build out the set of programs. They see this as a model to roll out to other Beacon Communities.
"The steps we took to brainstorm and develop ideas for programs made a difference. I want these programs to help youth be more open and trusting with community leaders and also foster participation in programs that help them and the community grow."

-- Aliyah Nixon, a member of the Tierney youth design team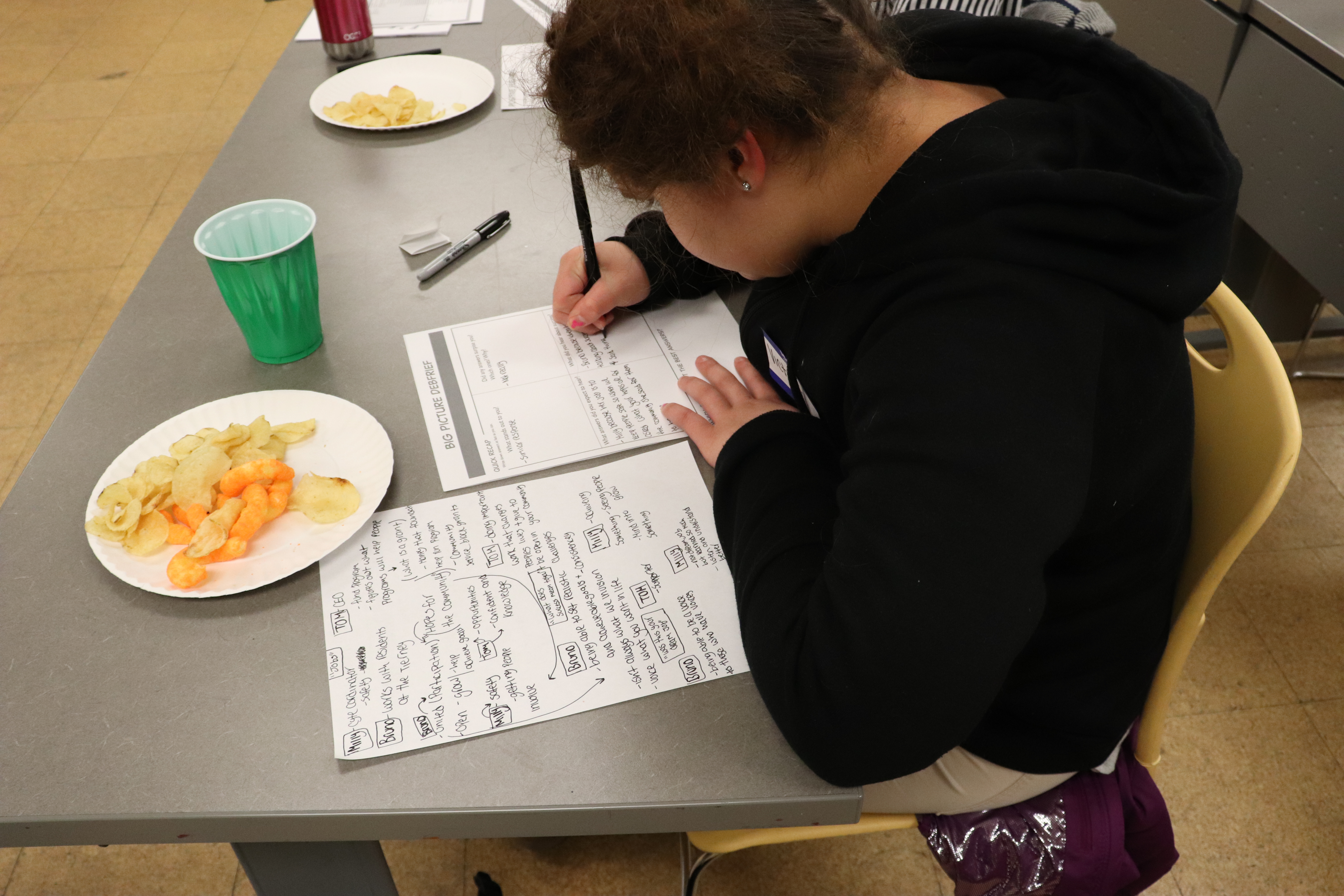 Pam Goodman
CEO of Beacon Communities


"At the beginning of this whole project, I really didn't know what to expect. I was worried the teens were just going to say, 'let's get a ping pong table,' and leave it at that. But I was really impressed by the work they did, and the ideas that came out of it. They were all really thoughtful and you could tell how much hard work had gone into thinking about what it means to be successful. The teens came out of this project not only having done great work, but ready for the next steps of really bringing those ideas to life at the Tierney. We have some really concrete next steps for starting to execute their ideas right away."

Tom Stokes
Vice President, Community Engagement, Beacon Communities


"After the first couple meetings, there was this kind of buzz around the project; people were talking about it and were excited to hear about what the teens were doing."
Our mission is to use design to reduce structural inequity in America. Agncy is a 501(c)(3) nonprofit organization. © 2020 Agncy Design Inc.
augusta@agncy.org
Brookline, Massachusetts